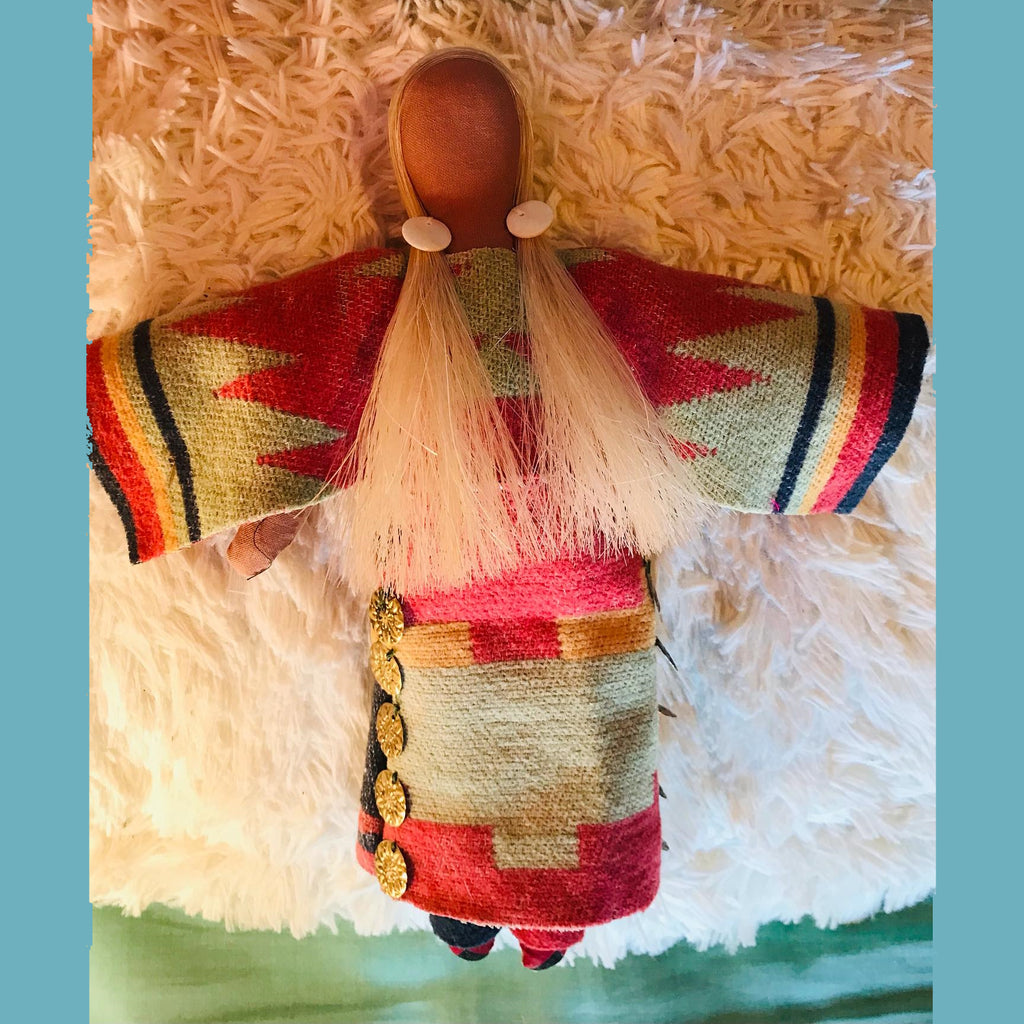 Old Woman - IN STOCK SPECIAL EDITION
With a dress made from a vintage Beacon Camp blanket from the 1940s, Old Woman is an honor name of one of my Grandmothers. Her outfit is influenced by the Reservation Period: Homespun shawl around her waist; shell and glass bead accessories will vary. She has white horse tail hair.  
SPECIAL EDITION - ONLY 1 AVAILABLE
Her Story: As long as we stick together as family, she thinks; as long as there is one more song to sing, she prays, as long as the children know love and hope, we will survive as a People. Old Woman is a name given to her to honor her long years or life. An honor not afforded many, and an honor to be cherished.
All dolls are made to order. Please allow 1-2 weeks for delivery.