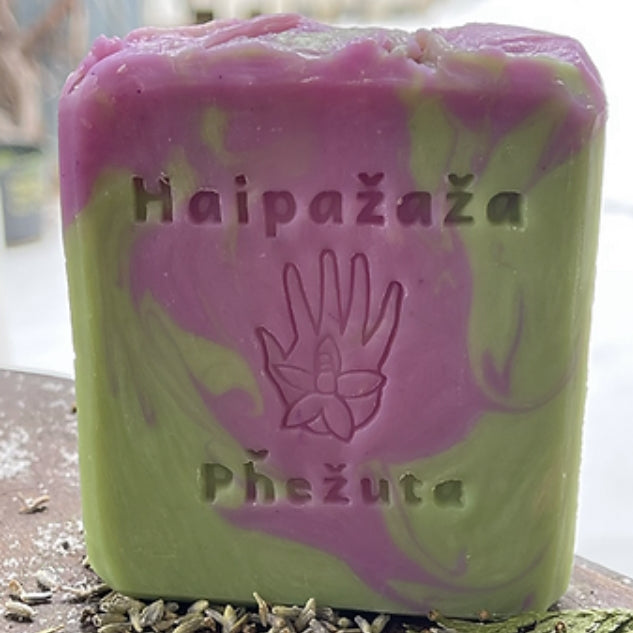 Cedar & Lavender Soap & Shampoo Bar
Our beautiful Lavender soaps smell divine. It's soft on the skin and makes your hair clean and shiny. We have been told that Lavender has the ability to flip bad energy and bad thoughs and make them good.  We were told to use Lavender and to add it to our daily lives. We are doing as we are told and sharing the good medicine.
This luxurious bar is made of organic ingredients such as: Goat's Milk, Coconut Oil, RSPO Sustainable Palm Oil, Canola Oil, Castor Oil, Lavender buds infused in Grapeseed Oil, Cocoa Butter, Kaolin Clay, Sugar, Lye, Greek Yogurt, and Lavender EO.
We make all of our soaps by hand and in small batches. Each bar is unique and the color, shape and design may vary from bar to bar and batch to batch.