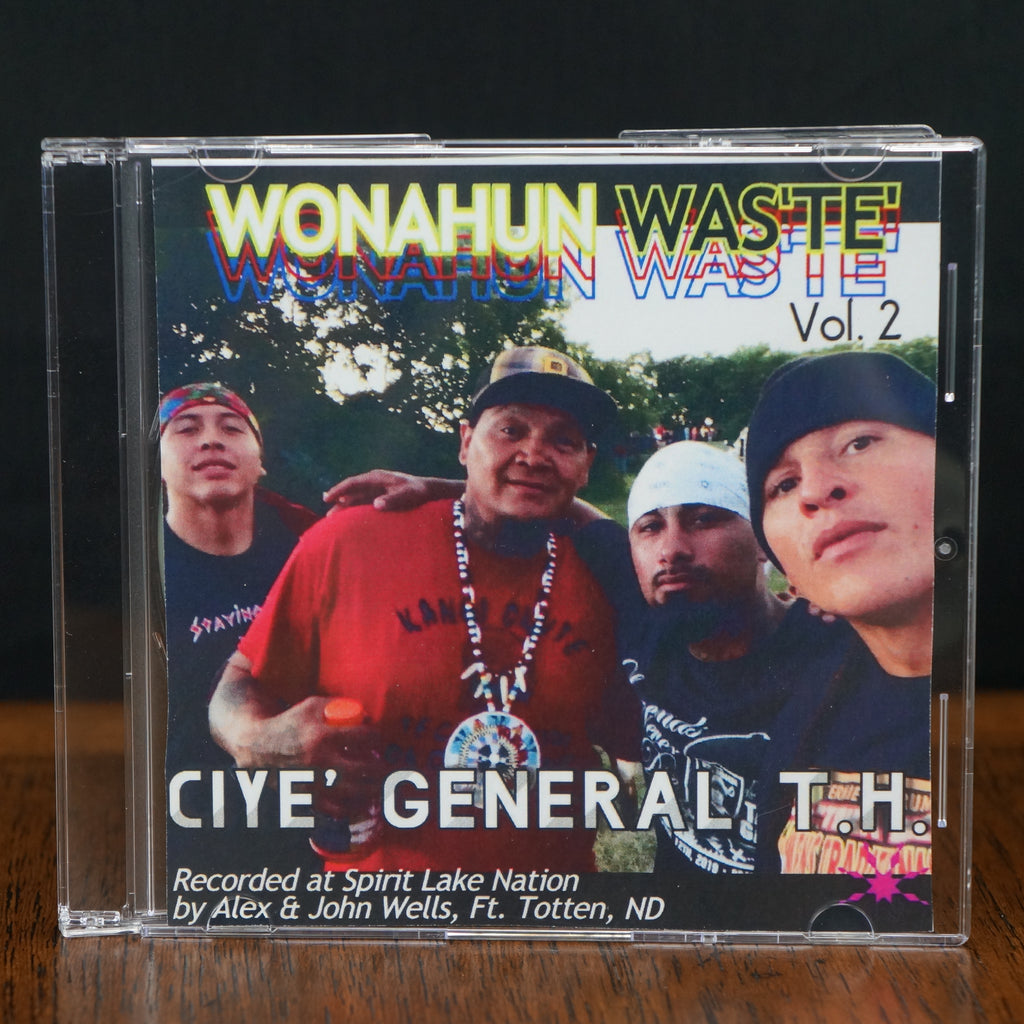 Music CD: Wónaȟ'uŋ Wašté
Wónaȟ'uŋ Wašté in Lakota translates to Good News.
Traditional songs performed by Brian Thunderhawk (Ciye' General), Rueben Crow Feather, Justo, Cute, and Rueben Crow Feather Jr. Volume 2.
Volume 3 is also available, please inquire.
Sample these songs and others by Ciye General on YouTube.
Recorded at Spirit Lake Nation by Alex & John Wells, Ft. Totten, ND.