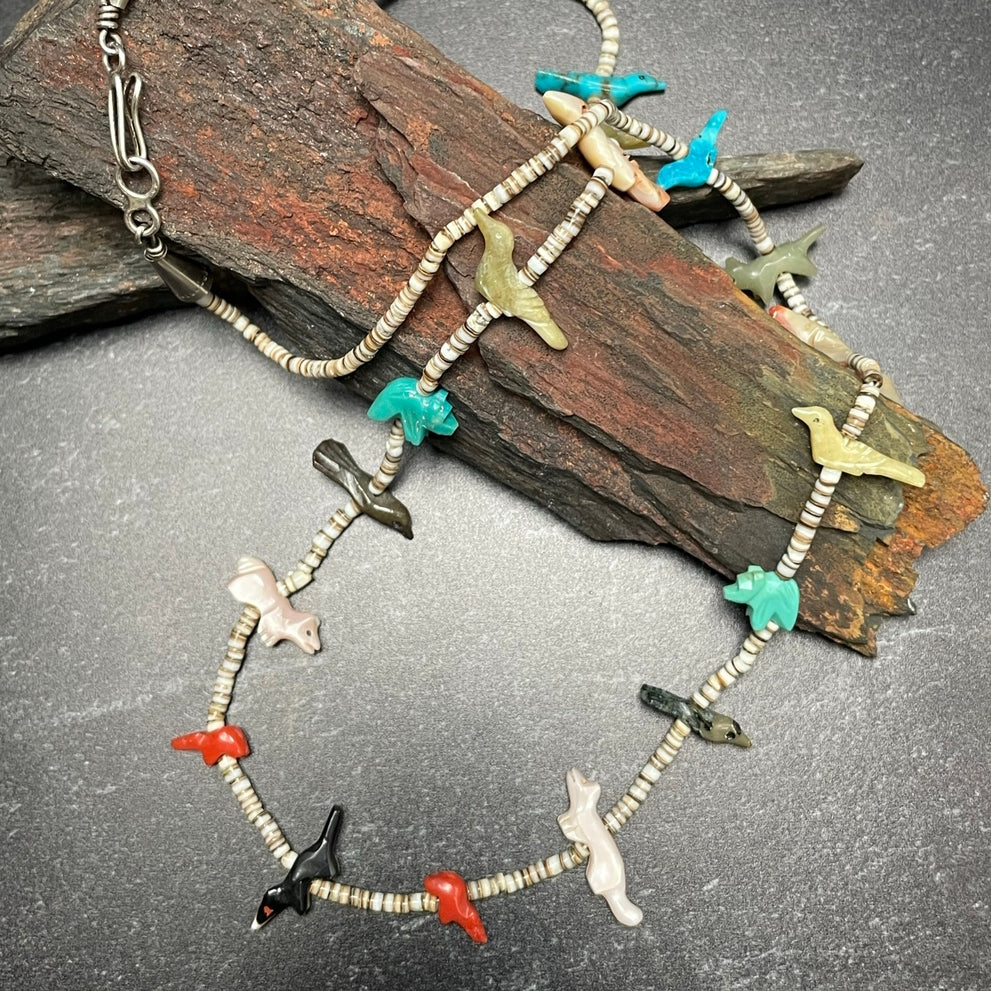 Vintage 1960s Zuni Fetish Necklace
This is a vintage piece from Stuart Grant's personal collection - not a Stuart Grant design - that he is offering for sale, with a portion of the proceeds benefitting Seven Fires Art.

Zuni Fetish Necklace

24" necklace with small fetishes carved from various stones separated by shell heishi beads and finished with silver cone ends and clasp. The fetishes are especially fine and well-matched, with the skunk at the center being the most special as it is black on one side and white mother of pearl on the other, giving it the appearance of having a stripe down the top center.
Store sterling silver in a Ziploc bag to deter tarnishing. Clean with a soft silver polishing cloth and use a liquid or paste silver polish, avoiding the Malachite stone.