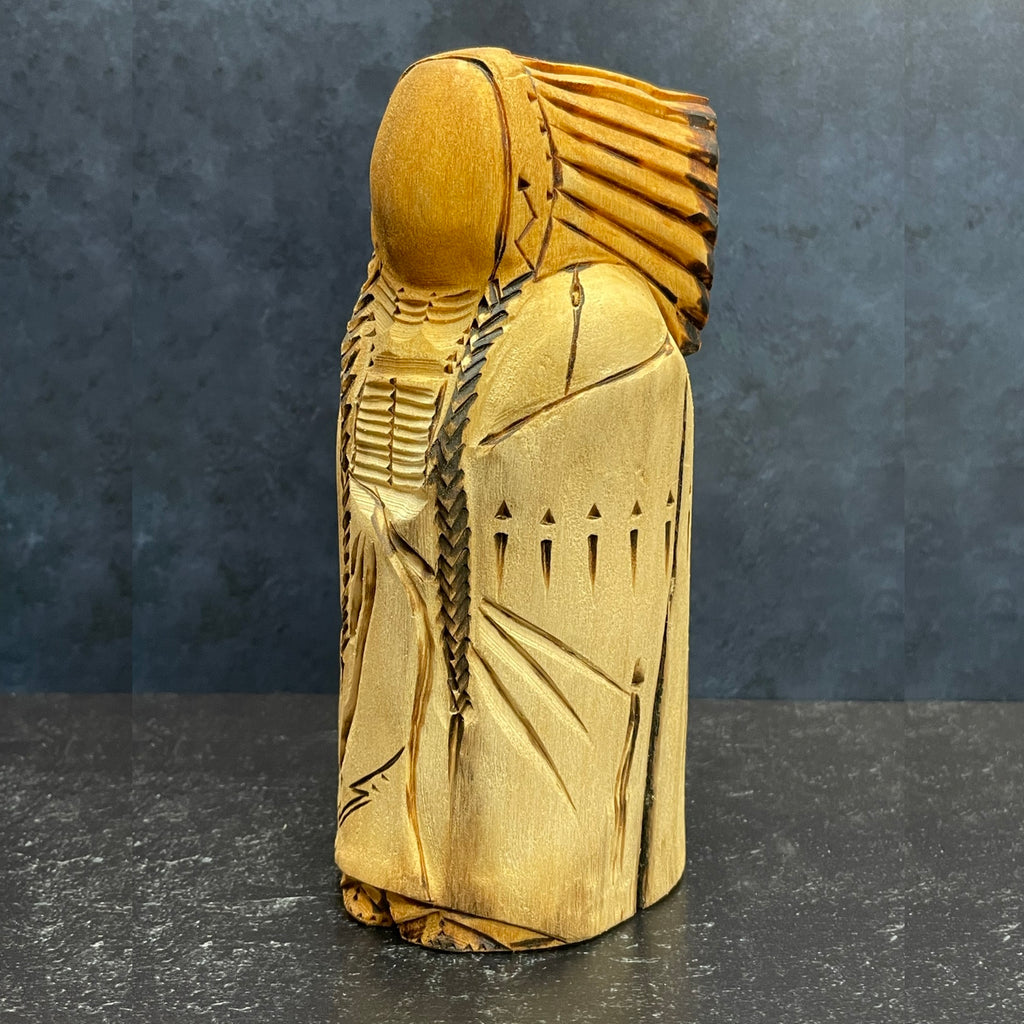 Carved Cottonwood Lone Wolf
Cottonwood Carving (Chan Kasku) by Leonard Yellow Horse
Lone Wolf
A nice piece from 2017 by Leonard Yellow Horse! A lone warrior with a blanket, breastplate and bonnet, and bearing Yellow Horse's signature symbol. Yellow Horse uses the contours and grain of the wood in a truly amazing and artful way. 
Approximately 7" tall.
Signed, original, unique Oglala Lakota Sioux Native American cottonwood carving.