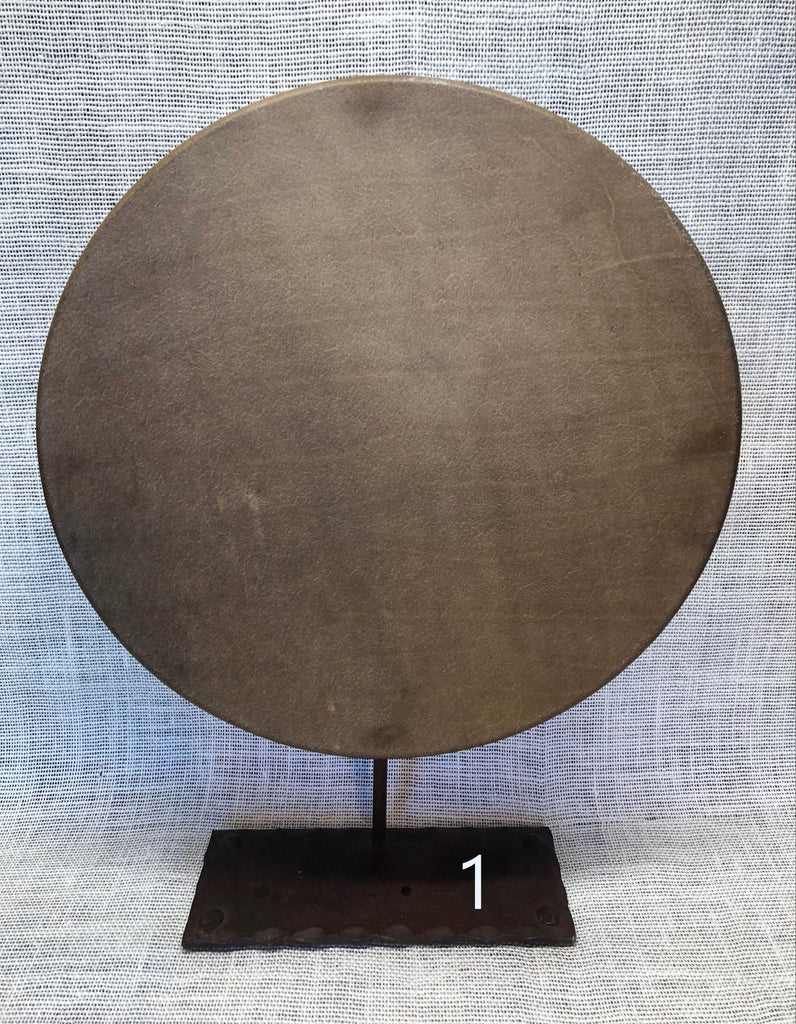 15" Buffalo Hide Hand Drums
Native hand drums made by hand by Oglala Lakota drum maker Richard Flittie.
15" diameter buffalo hide. Six available!
All drums include a drumstick. Fancy drumsticks, drum bags, and other items are also available. 
Drums can be used for many purposes including drum circles, sweat lodge, meditation, musical accompaniment and more.