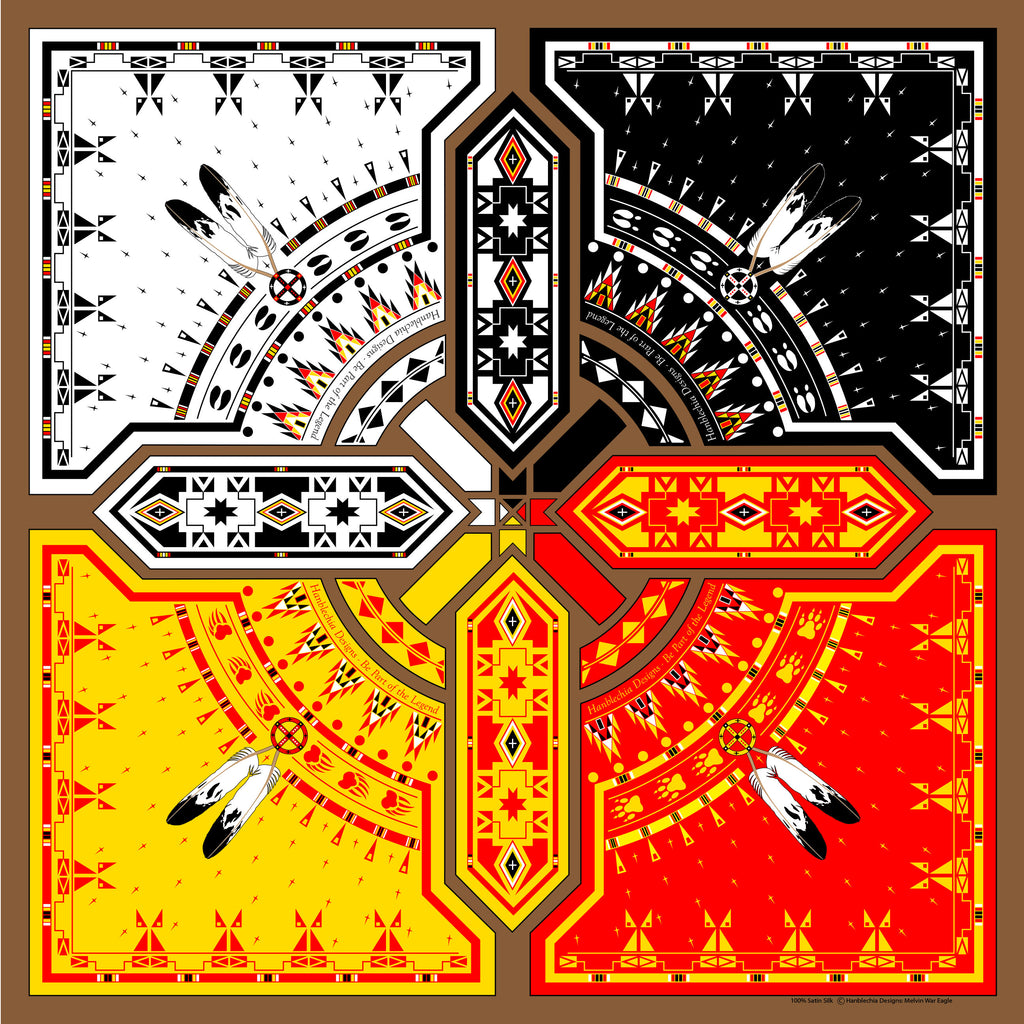 Four Directions Silk Scarf
Absolutely beautiful 100% silk.
100% Satin Silk – Satin Silk feels barely there and has incredible natural shimmer that brings designs to life.
Long Last Print

–

 Vibrant colors will not fade.
Generous 92cm x 92cm (36" x 36") Size 

–

Just the right size to wear a variety of ways. 
Significance 

– Add meaning to your wardrobe. This design is inspired by Native American teachings handed down through the generations.
Lakota believe that all things good are within the sacred circle and through the Medicine Wheel we are taught about the seasons, life, the Animal Nations, and the Four Directions. These are all seen in the four parts of the Medicine Wheel. Black is the West, and this is the representation of infancy, a time of truth and honesty when the connection to the spirit world is strong. Red is the North, and this is the representation of youth, a time of growing. Yellow is the East, and this is the representation of adulthood, a time of recognition and respect. White is the South, and this is the representation of old age, a time of great wisdom, and the keepers of our traditions. The ones that keep the Lakota ways alive.
Please Note: Scarf is made in China.