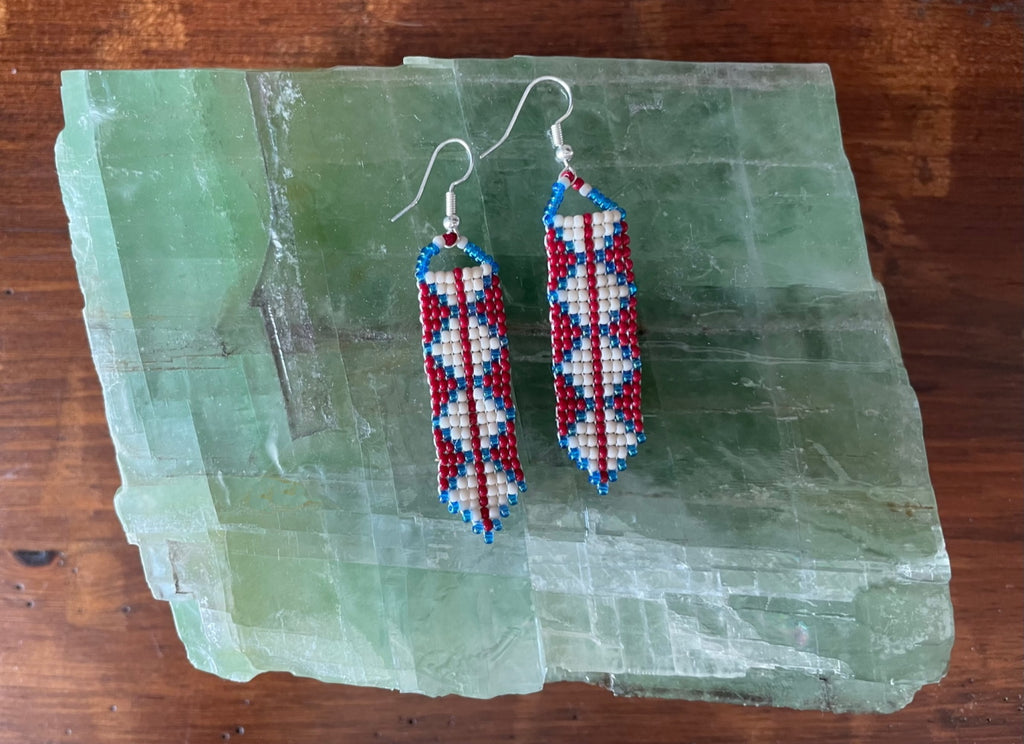 Earrings from the Acoma Pueblo - Only 1 Left!
Earrings in four styles all in great colors from Acoma artisan Adrian Antonio.
Teardrop shaped earrings are very lightweight wood painted in traditional designs in beautiful deep red and turquoise. Solid turquoise on the back. 1.75" length plus earwires.
Beaded earrings are 1/2" width x 2"-2.25" length plus earwires. Glass beads.