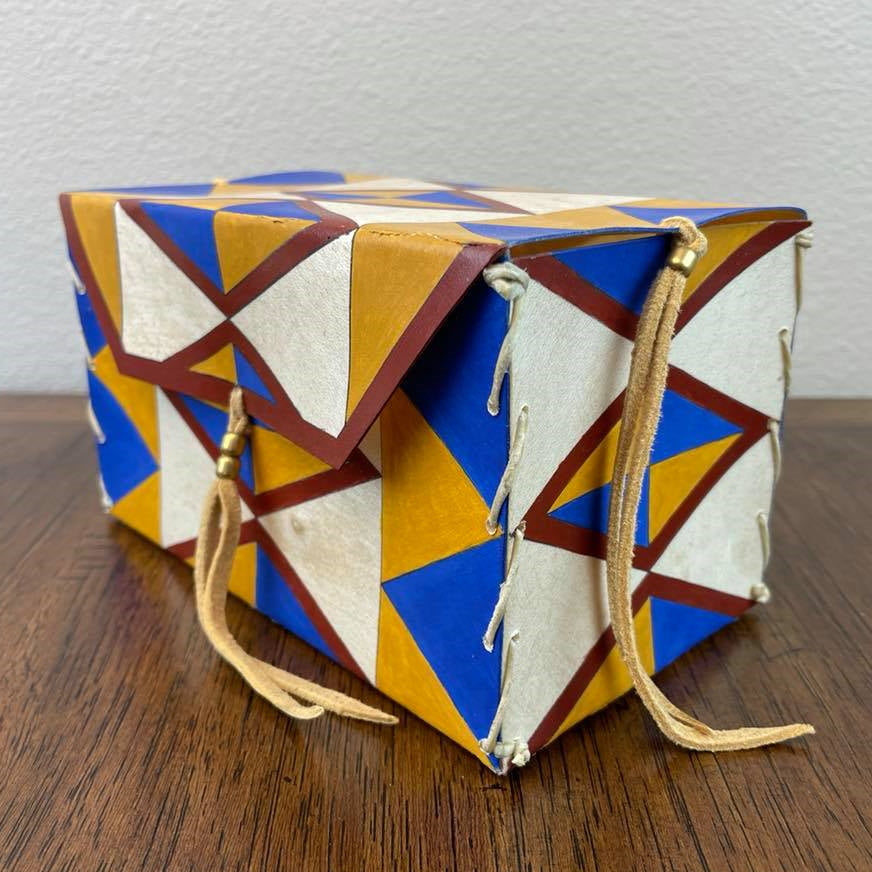 Parfleche Box
Truly masterful, truly traditional work by Shawn Espinosa!
Brain tanned and shaped following a centuries old pattern, then painted with traditional Lakota colors in a beautifully symmetrical design, this parfleche box in an exceptional example of Northern Plains artistic tradition. A truly unique addition to any collection and a wonderful companion to the Large Parfleche Box. Front closure with tie.

Signed Shawn Espinosa 2021 on the back. 7" x 4" x 4".
This box does have a small blemish in the hide on the front; imperfections are to be expected in the natural material.
Mr Espinosa's work has been shown and sold at the Metropolitan Museum of Art, among other notable places. An enrolled member of the Oglala Sioux Tribe, Shawn is a self taught artist and supports his family through the sale of his art.