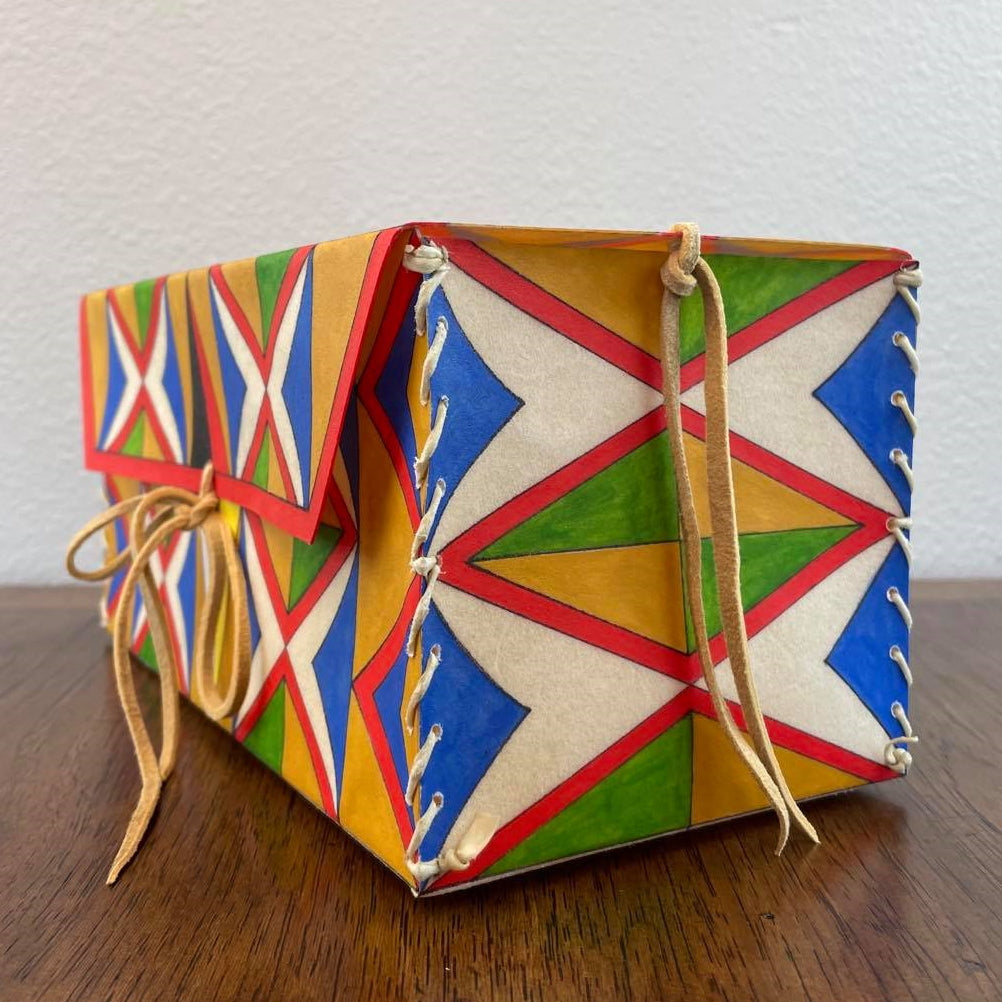 Large Parfleche Box
Truly masterful, truly traditional work by Shawn Espinosa!
This one made special by the four traditional colors placed front and center.
Brain tanned and shaped following a centuries old pattern, then painted with traditional Lakota colors in a beautiful symmetrical design inspired by nature, this parfleche box in an exceptional example of Northern Plains artistic tradition. A truly unique addition to any collection and a wonderful companion to the Parfleche Box. Double front closure with ties.
Artist's signature and date on the back. 10" x 5" x 5".
Mr Espinosa's work has been shown and sold at the Metropolitan Museum of Art, among other notable places. An enrolled member of the Oglala Sioux Tribe, Shawn is a self taught artist and supports his family through the sale of his art.