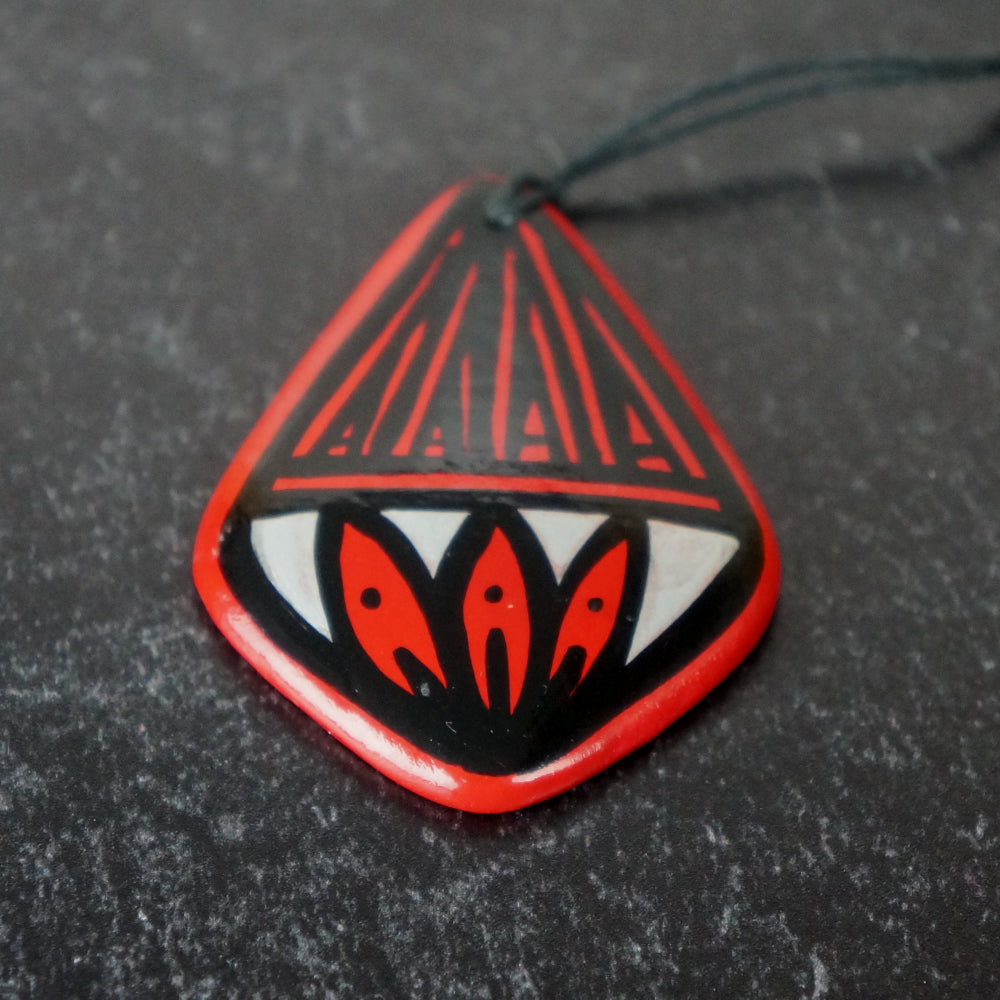 Painted Ceramic Pendants - 6 Designs!
Ceramic necklace pendants painted by Acoma Pueblo artist Theresa Poncho.
Lightweight ceramic pendants are painted in traditional designs using contemporary paint with a gloss finish. Each one is unique; the artist never duplicates her work!

On black hemp cord. 
Oval and teardrops are 2" long and signed by the artist. Turquoise-silver-black shapes are 1.25' long and are unsigned.