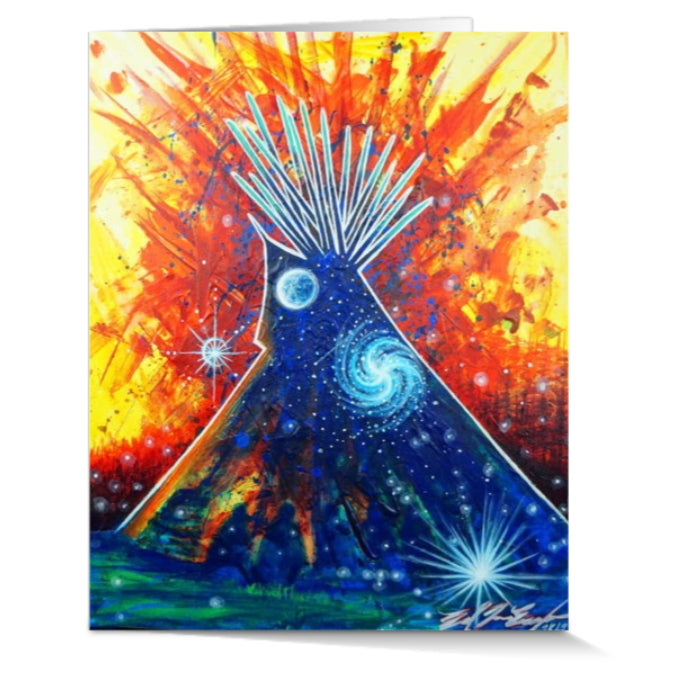 Star People Greeting Cards
We are excited to offer high quality greeting cards printed with this spectacular painting! 

Star People
5" x 7" - Sold in packs of five with envelopes. Blank inside.
Greeting cards have a silver pearlescent finish on fine art card stock and are produced with high resolution scan for great quality. Each card is accompanied by a smooth bright white envelope.