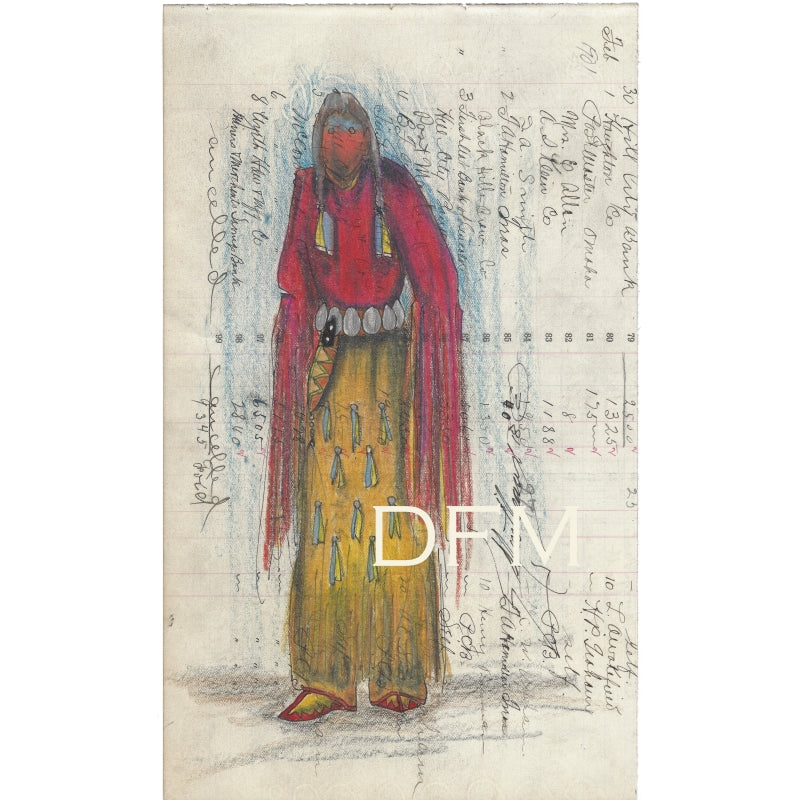 Original Prismacolor Pencil on Antique Ledger Paper ~ Unci
We are honored to offer for sale this beautiful example of Native American Ledger Art by celebrated Oglala Lakota Artist Donald F Montileaux!
Unci (Grandmother)
Original Prismacolor pencil on partial sheet of antique ledger paper from the Black Hills with writing dated 1901. Signed and dated 2018.
Approximately 10.5" x 6". Unframed; artwork is shipped on foam core in acetate sleeve.
A stunning entry in Montileaux's "Dolls" series, there is just something very engaging about this Unci with red shawl.
Prints: Prints are not planned for this piece.
Watermark DFM has been added to protect copyright; it is not part of the piece. 
Copyright remains the sole property of the artist. Unauthorized reproduction is expressly forbidden.