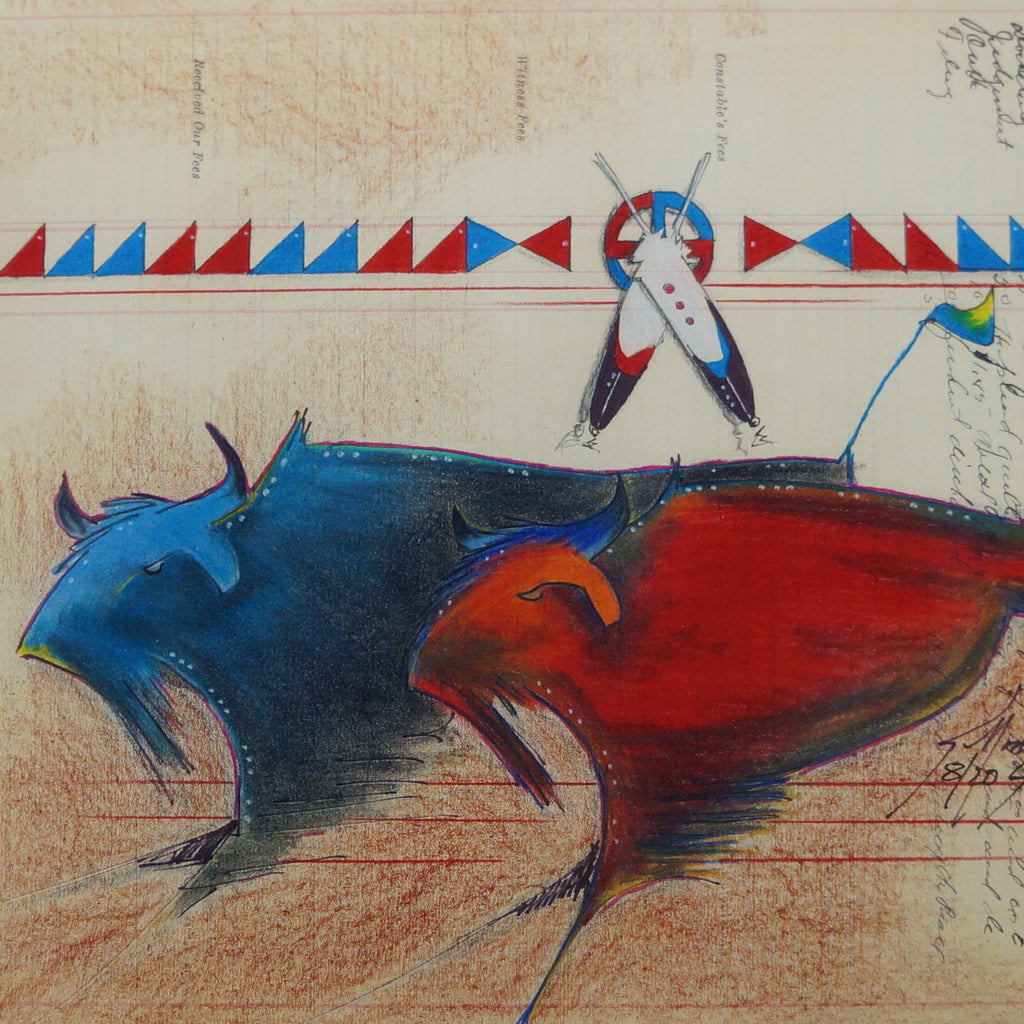 Print - Buffalo Moon
We are honored to offer this 2018 print by celebrated Oglala Lakota Artist Donald F Montileaux:
Buffalo Moon
The original Prismacolor pencil on antique ledger paper from South Dakota labeled Justice's Docket and dated 1915 has been beautifully reproduced on art stock paper.
Prints are 10.25" x 15.5" with 1" border. Title, artist's name and year are printed in the border. Unframed; framing is available.
Please note: The pictures shown here are photos rather than the high quality scans we usually use. The quality of the print is the same.
Prints are produced by the artist and Copyright remains the sole property of the artist. Unauthorized reproduction is expressly forbidden.